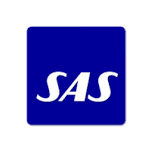 As the Chinese government continues to tighten the regulations for food and cosmetic product safety, foreign companies should be aware of the significant market implications of the new Administrative Measure for Cross-Border E-Commerce coming into effect at the end of 2017.
When originally announced in early April of 2016, the new e-commerce regulation required CFDA certification of all cosmetics, health food, infant formula, and food with special medical purposes (FSMP) products sold on Cross-Border E-Commerce (CBEC) platforms. The widespread panic of the previously mentioned industries, who could not meet the regulations in time, lead to implementation of a grace period until May 11, 2017.
This grace period proved to be much too short and a huge amount of Cross-Border E-Commerce companies collapsed. In order to ease the industry's transition into regulatory compliance, a second grace period was extended until the end of 2017.
Before the new administrative measures were announced, CBEC products were exempt from the regulations affecting foreign products sold in traditional retail methods — which required CFDA product approval prior to market entry. CBEC acted as an entry loophole to China's extremely complex importation laws. The new regulation now requires all products sold through CBEC to go through the same CDFA certification process that regulates retail purchases.
IMPLICATIONS
In effect, CBEC companies now have until the end of 2017 to obtain CFDA certification of all products they sell in or into China. Considering the time constraints of the CFDA certification process, which can take multiple years to complete – depending on the product in question – many CBEC companies are already facing loss of market access. If companies do not comply with the new regulation by the end of 2017, they can no longer legally sell their products through traditional retail or e-commerce platforms. While other grey markets, such as daigou trade, still offer entry into the market; the majority of market access will be completely cut off. The CBEC industry will buckle under the sales losses expected from the enforcement of the new regulations.
For health food and infant formula products, the certification process takes at least one year. Companies that have not yet begun the CFDA application process by now will not be able to meet the December 31, 2017.
Cosmetic CBEC companies still have a chance to make it in time. If these companies can register their products through a process called filing, they could gain market access in 4-6 months or less. The filing process applies to domestic non-special use cosmetics or foreign cosmetics registered through Pudong, Shanghai Market Supervision Bureau. The traditional CFDA registration process takes at least 6 months for non-special use cosmetics.
Another way to speed up the CFDA registration is to produce domestically, as domestic non-special use cosmetics are exempted from animal testing and therefore meet testing certifications in a shorter time frame than other classifications. Foreign companies can ship their products in bulk to China for final processing or set up manufacturing processes in the Mainland. However, companies should keep in mind that these domestically produced products will be labeled "Made in China".
Read this Knudsen&Co article to learn more about applying for filing through the Pudong Market Supervision Bureau.
In cooperation with King&Wood Mallesons (KWM), Knudsen&Co collaborated on articles further explaining this complex topic — published on the KWM website and found here.